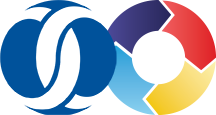 The European Bank for Reconstruction and Development (EBRD) has successfully implemented BiP's Delta platform and moved from paper based procurement to a full eProcurement, covering the entire project cycle from planning to tendering and award of goods, works and loan-funded consultancy contracts.
The new Delta system allows suppliers anywhere in the world to register and obtain tender documentation for contracts procured under the Bank's Procurement Policies and Rules with a few clicks instead of waiting for several days.
BiP ensured that EBRD's strict procedures and checks were put in place and the bespoke modifications to the Delta platform were delivered rapidly through an agile development environment to fulfill the requirements and timescales of the Bank.
"We welcome the opportunity to develop a secure and easy to use service with the EBRD," said Scott Smith COO of the Global Services Division at BiP. "I believe the EBRD system is a first for the Development Bank marketplace."

"We have successfully worked with the platform provider to configure their existing system to EBRD requirements and re-draft our standard documentation suitable for an electronic process," said Richard Gargrave of the Procurement Department.
The EBRD invests in change in more than 30 countries across Europe, central Asia and the southern and eastern Mediterranean. Since its establishment in 1991, EBRD has become the largest financial investor in its region of operations which stretches from central Europe to central Asia and the southern and eastern Mediterranean. EBRD is owned by 64 countries, the European Union and the European Investment Bank.
Find out more about EBRD at www.ebrd.com
Delta eSourcing is used by over 525 public sector organisations actively publishing high and low value contracts and conducting tens of thousands of tender exercises. It forms the foundation for a range of buyer portals and supply chain development services.
Delta eSourcing is backed by BiP Solutions, a leading exponent of public procurement solutions for the past 26 years. BiP support procurement, supply chain and supplier engagement optimisation programmes for clients across the public and private sectors in the UK and beyond. BiP is an established authority on all aspects of public procurement, and advises thousands of organisations in the UK and Europe on how to achieve best practice in this complex and often changing environment.
Find out more how Delta eSourcing can help you at www.delta-esourcing.com